Rick Broniec
Rick Broniec, MEd. is a writer, inspirational speaker, coach, and sought-after facilitator. He has been a pre-eminent leader of men's international trainings with ManKind Project since 1990. He has facilitated men's personal growth and leadership workshops on five continents and eleven countries for thousands of men which gives him a unique window into the needs of modern men. Rick is an Amazon bestseller author of The Seven Generations Story: An Incentive to Heal Yourself, Your Family and the Planet (2015) and A Passionate Life: 7 Steps for Reclaiming Your Passion, Purpose and Joy (2011).
Besides running his own business, Transformational Adventures, LLC, Rick consults for the international, not-for-profit men's initiation and healing organization called the ManKind Project. Rick continues to actively lead and train men around the world.
Rick is proud of his three daughters and crazy in love with his three granddaughters.
For more information about Rick, visit his websites:
www.VibrantRelationshipsGuy.com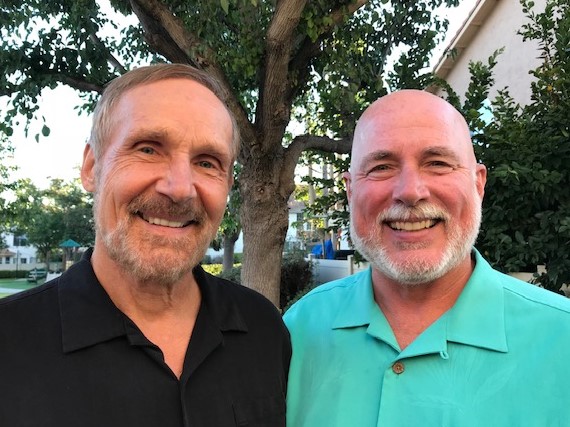 Leonard & Rick: Friends and Co-Authors