Four Simple Skills to Help Men Ace Valentine's Day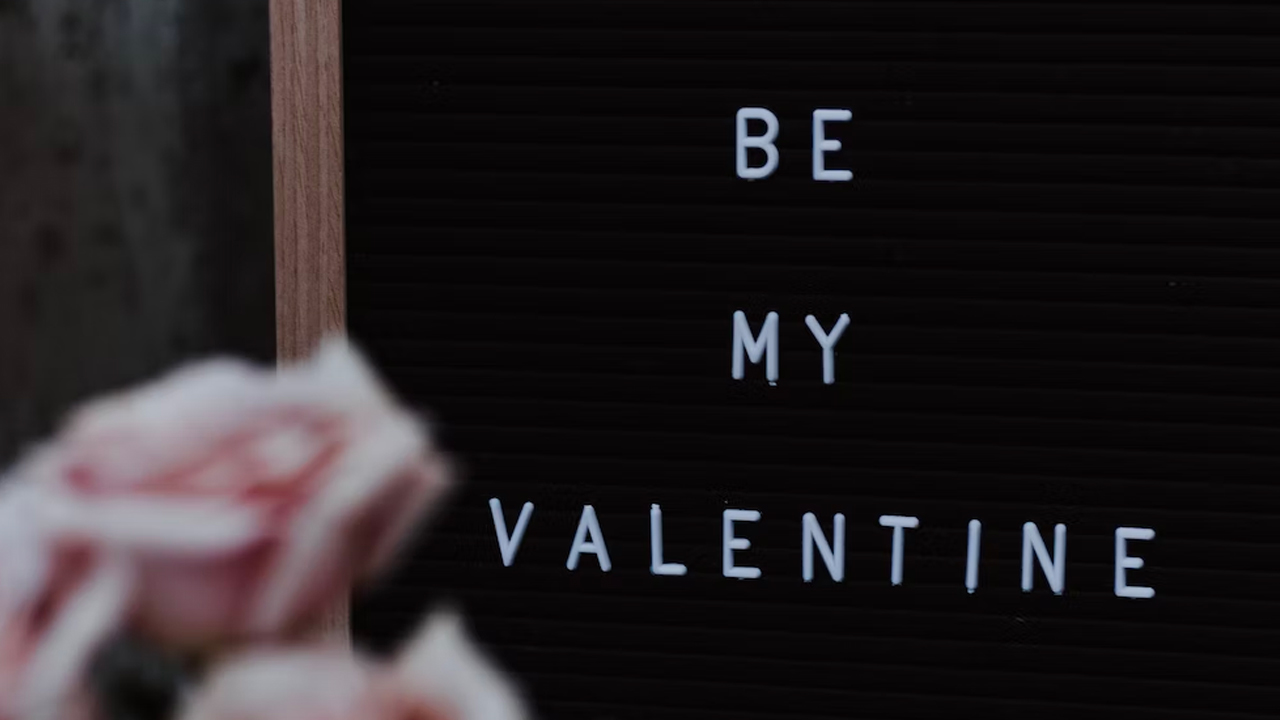 Four Simple Skills to Help Men Ace Valentine's Day
Guys, It's that scary time of year again: Valentine's Day. That made up holiday where we men often feel embarrassment by botching our assignment of showing our lovers, partners, and wives how much we love and value them. Who among us has not botched a Valentine's Day or two? I surely have!
I'm sorry to share that doing Valentine's Day well is not as simple as buying her a box of chocolates or a bouquet of flowers or writing our name on some silly store-bought card. I wish it were! When I ask, women tell me what they really want is for us men to get our asses out of that damned ubiquitous 'Man Box' and figure out how to relate to them in a truly loving, present way. In other words: to be honest, open, vulnerable, and available.
It seems so simple—just be real with your lady and you'll ace 'hearts day'. Right? So why is it so hard for us men to show our women love and appreciation in ways that they can truly hear and feel it? Well, those qualities they say to us they want from us over, and over again are the very qualities that the 'Man Box' beats out of us from before our birth:
Rather than be honest, we are taught from early on to lie and even boast about inconsequential stuff, not to mention bigger things. Never acknowledge defeat, pain or failure. We can never be honest if we don't ever acknowledge our defeats, mistakes or uncertainties. Our humanity requires we that learn this skill.

Rather than be open, we learn to cover our true feelings and act stoic (even if we somehow figure out what our feelings actually are!) How can they trust us when we can't even tell them how we're feeling, or even acknowledge our emotions to ourselves? Also important is the fact that our feelings are felt in our bodies. Who wants to engage with an inflexible, closed off body? By becoming somatically aware, our openness is insured. Our partners can experience out our openness instantly.

Rather than being vulnerable, we hide behind our veneer of toughness, invulnerability, and insensitivity. We expect our partners to somehow break through our thick armor to find the gentleness—our realness—underneath this armor. Women generally love our softness and openness to our vulnerable selves—especially if we are willing to share it with them. But we must risk being vulnerable first.

Rather than being truly available, we give them distracted attention, fake smiles, excuses, superficial words…and flowers. And then, duty done, off to bed…or back to our phones or the football game. High quality attention is a hallmark of a healthy relationship, men. We get it when we give it, men.
No wonder many women I know roll their eyes at the prospect of 'celebrating' another Valentine's Day! And no wonder men who practice these dysfunctional behaviors rely on superficial expressions of their love on VD.
Men, we can do better! We can ace Valentine's Day (along with the other 364 days of the year!) There are certain skills we can practice to break ourselves out of the Man Box and do this day in a refreshingly different way that will tell our women how we truly feel about them. I've distilled four simple and learnable skills from my 35 years training thousands of men and women on five continents. I have personally learned, practiced, and employ these same four tools (I call them Power Tools) to bust out of my own Man Box. Why? Because they work!
Learn to really listen to folks. Listen to understand. Stop formulating your response while your lover is still talking to you. Learn to tamp down your urge to fix them and simply listen deeply, even soulfully. Learn to respond rather than to react. The skill of Reflective Listening is very useful here. Yes, practicing this behavior causes many of us anxiety. Most women actually crave this behavior from the men in their lives. (If we're being honest, most men crave being listened to, as well.) It melts them. This behavior is the cornerstone of acing Valentine's Day.
This skill can be learned from many organizations. I first learned to listen better from counselling, reinforced by excellent Non-Violent Communication training (cnvc.org.) Mastering this skill takes practice and patience, and it has changed my life.
Be open and expressive of your feelings. Share your emotions genuinely and without apology. Learn some Emotional Intelligence (EQ). EQ is said to be the number one skill that men need to better access their own humanity, and to connect with others. Learning to be expressive through gaining EQ is scary—terrifying even—yet an absolutely essential tool. Mature, open men know what they are feeling and can express their feelings clearly. They are not overwhelmed by their own feelings or those of their partner. I learned my EQ first in men's trainings, retreats, and men's circles.
I learned how to connect my body with my emotions as a way of discerning what I was feeling. Today I still check-in with my body regularly to notice what feelings are needing expression. This is an essential tool to mature masculinity. And one that I continue to work on.
Learn how to be vulnerable. Perhaps the scariest thing we men can do is to be vulnerable. We were taught early on that vulnerability was weak and feminine and put us at risk. I was (and still am!) amazed that the exact opposite is true: vulnerability is absolutely necessary for real strength. As Brene' Brown states, "Vulnerability is not winning or losing; it's having the courage to show up and be seen when we have no control over the outcome. Vulnerability is not weakness; it's our greatest measure of courage." So be courageous. Every time I allow myself to get vulnerable with people—especially women–I feel powerful, connected, confident, and, yes, courageous.
I began my lifelong learning on vulnerability in men's trainings and circles, particularly those offered by the ManKind Project (mkp.org). Truly life changing!
Learn how to truly be available to women. The three skills outlined above help us to be fully available to our partners. Put away your cell phone, tablet or TV control. Set aside time to connect, talk, and just be together. Look into her eyes to let her know there's no one on the planet you want to be with this day than her. Appreciate her for who she is (rather than for what she does.) She'll love you for it…and will likely show her appreciation all year long!
I had some fabulous teachers and counsellors along my path who taught me this skill. And I have practiced this with my partner and in my healing circles for many years. My partner swears I'm getting better at it.
That's it men. That is my simple primer for acing Valentine's Day. Practice these four skills and watch your love life take off! Don't wait for Valentine's Day to begin. Start now and practice, practice, practice! You will feel more courageous, open, and even manly; and she will be more appreciative, I promise. And you just might save a few bucks on those useless Valentine's Day baubles some of us think we need to buy.